Indulge your guests with soft and absorbent bath towels while eliminating the need to launder and replace expensive cloth towels. Our line of Nature's Linen bath towels provides the perfect disposable solution for health care facilities, daycare sites, spas, public pools, truck stops, and more.
Need to clean up a really big mess? From chemical spills to asbestos removal, our disposable bath towels are perfect for use in any remedial abatement environment. Keep your team safe from contaminates with our cost-effective solutions, available in virtually any size.
Explore our selection of Nature's Linen bath towels below.
Airlaid Bath Towels
For a soft, non-woven option designed for high absorbency with minimal lint, choose our Airlaid bath towels.
Great for hand drying and general cleanup, our Airlaid bath towels are also ideal for wiping up oils, grease, and inks.
Looking for specific product dimensions? While the standard width of our Airlaid bath towels is 15 inches, this product is available in virtually any size. Contact us to discuss your specific needs and learn about our custom converting services.
Scrim Bath Towels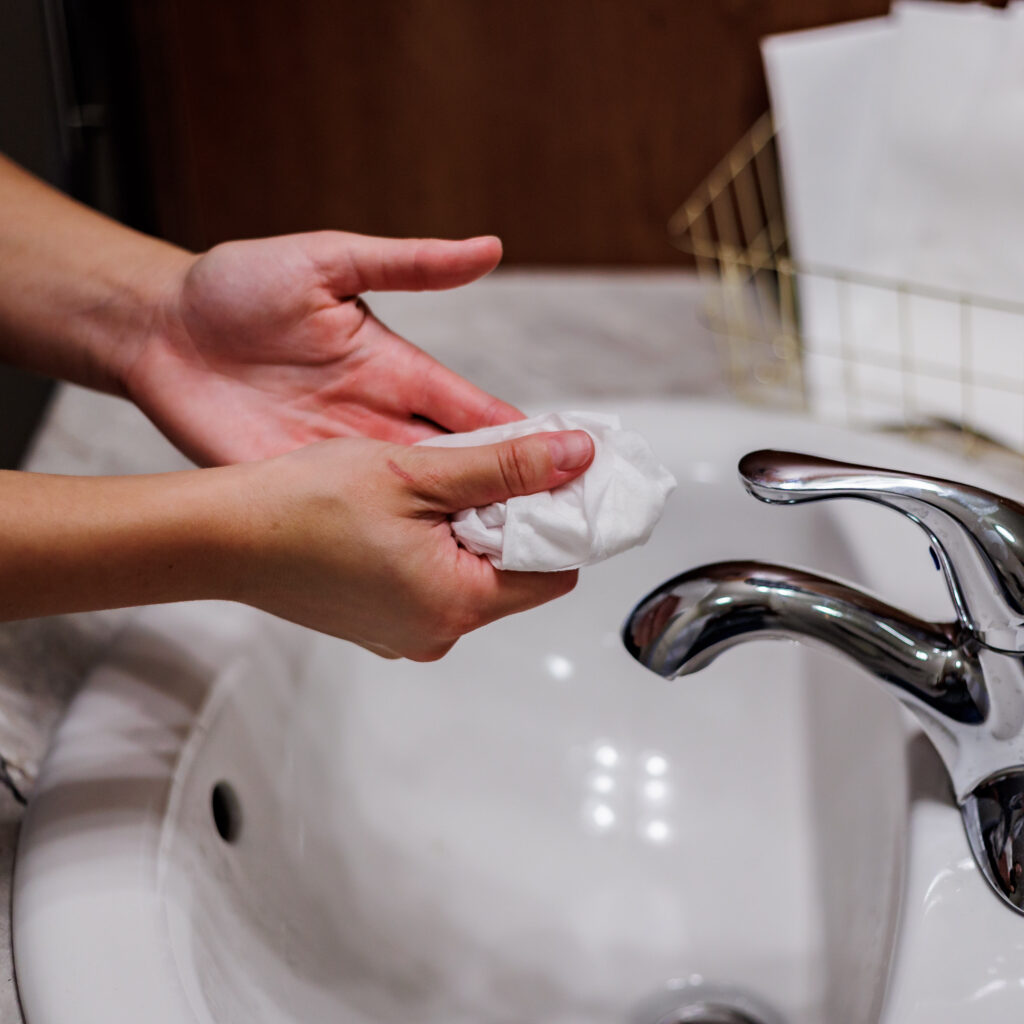 Our Nature's Linen scrim bath towels are the perfect disposable solution for all your cleanup needs. Made with polyester threading to create an economic, strong, and durable material, these towels provide extra scrubbing strength and have superior wipe-dry properties.
Ideal for cleaning glass and smooth surfaces as well as general cleaning and hand drying.
Our scrim bath towels are available in blue or white. Standard widths are 15 inches and 20 inches, but custom sizes are available.
Explore the full line of Nature's Linen products in our 2023 Product Catalog.
Contact Us
Contact us to learn more about our Nature's Linen products and place an order today.