Keep your customers safe and healthy with our Nature's Linen industrial wipers. Disposable wipers decrease the spread of bacteria compared to cloth rag use, providing a superior clean. Made with extremely absorbent materials, our industrial wipers also offer more value compared to paper and cloth toweling.
Get a lint and streak-free finish with our line of Nature's Linen industrial wipers, ideal for windows, mirrors, countertops, sinks, toilets, floors, walls, coffee pots, stainless steel surfaces, and more.
Choose from high-quality materials, including:
Scrim: If you're looking for an option that's strong, durable, and lint-free, scrim is an excellent choice. Made with reinforced tissue, this material is a great economic wiping tool with extra scrub strength and superior wipe-dry properties. Perfect for use as a general wiper and ideal for glass and smooth surfaces.
Spunlace: For a biodegradable option that's lint-free and super absorbent, choose spunlace. The cloth-like feel and strength make this an excellent alternative to traditional rags. Clean even the toughest messes and chemical spills thanks to the solvent resistance of our spunlace material.
Airlaid: Made with natural fiber, this soft, non-woven material yields high absorbency with low lint. A fantastic alternative to cloth, our Airlaid products are ideal for cleaning and wiping up spills.
Double Re-Creped Cellulose (DRC): This non-woven wiper is made of wood pulp and binders for extra durability, strength, softness, and superior wipe-dry properties, with medium lint. If you work with grease and oil, you'll find this is the perfect solution thanks to its high absorbency. Our DRC wipers are perfect for automotive and janitorial applications.
Explore our wide range of industrial wipers below to find the perfect solution for your business.
Flat Packs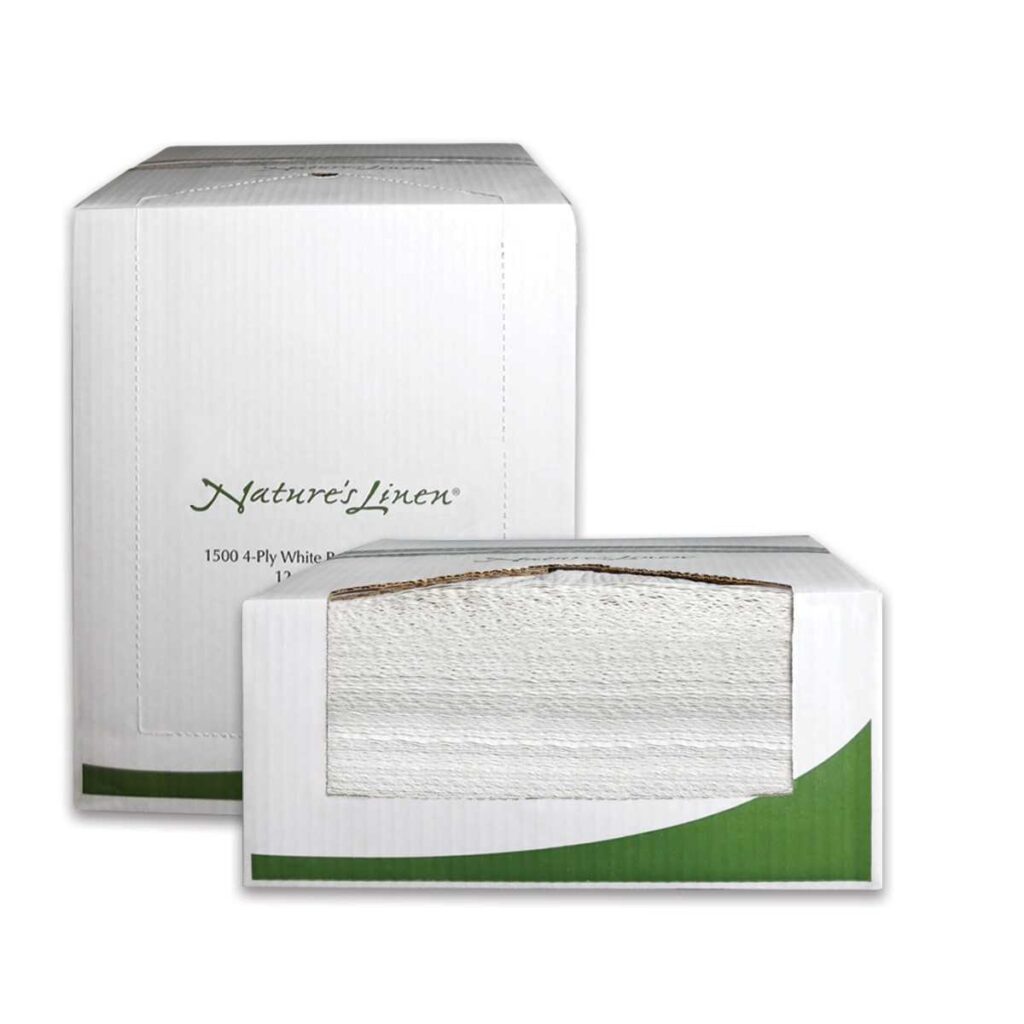 The tear-away box design of our flat packs makes it quick and easy for your team to access these industrial wipers when it's time to clean while controlling usage to reduce waste.
The packaging protects the wipers from foreign contamination and fits perfectly under counters for simple storage.
A low-cost alternative to traditional cloth rags, our flat pack wipers come in both scrim and DRC materials.

Pop-Ups
For a portable solution that's easy to access, choose our industrial wiper pop-ups.
A great addition to janitorial carts and hospital supply rooms, this option controls usage while protecting wipers from foreign contamination.
Available in scrim or spunlace materials.

Rolls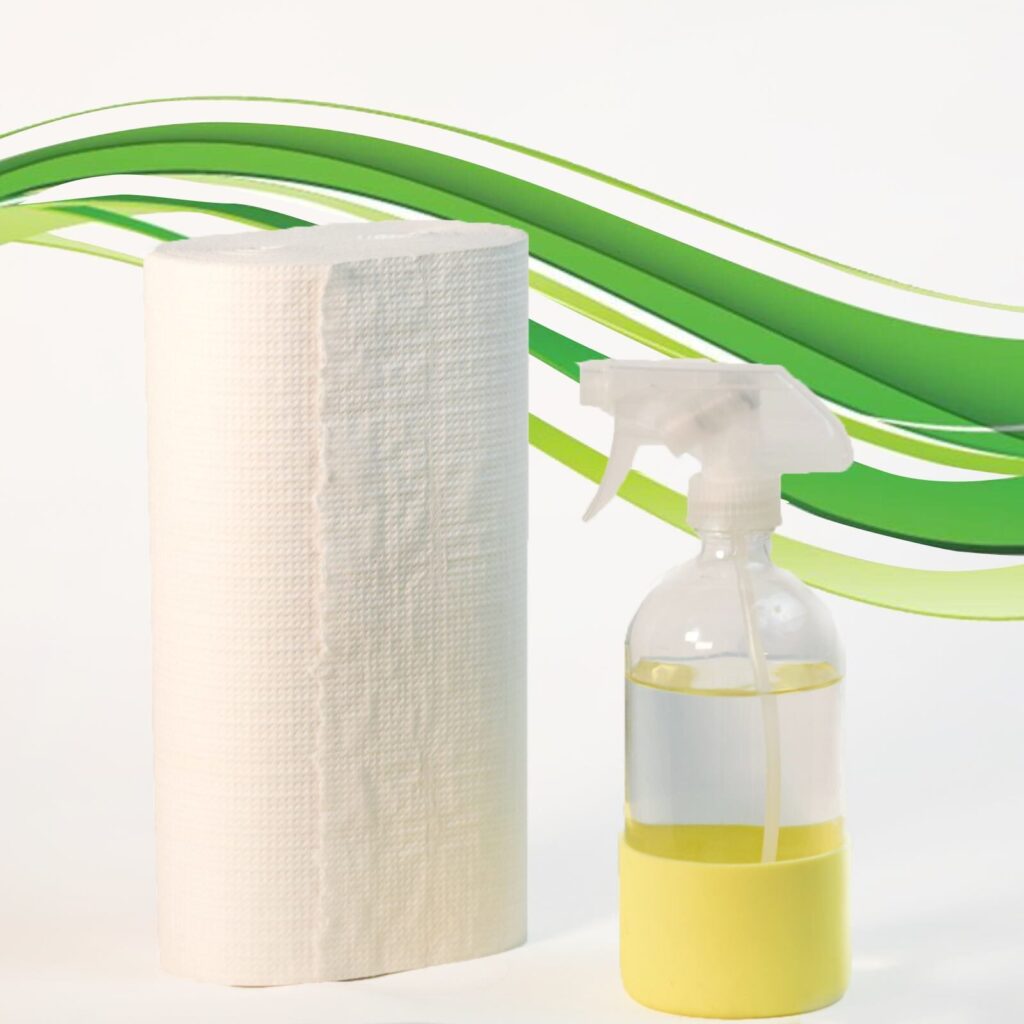 If you're looking for a simple and economical solution, order our industrial wipers in rolls.
A popular option for machine shops and garages, our rolls can come non-perforated or perforated.
Available in scrim and DRC materials.
Explore our full line of Nature's Linen products in our 2023 Product Catalog.
Contact Us
Contact us to learn more about our Nature's Linen products and place an order today.