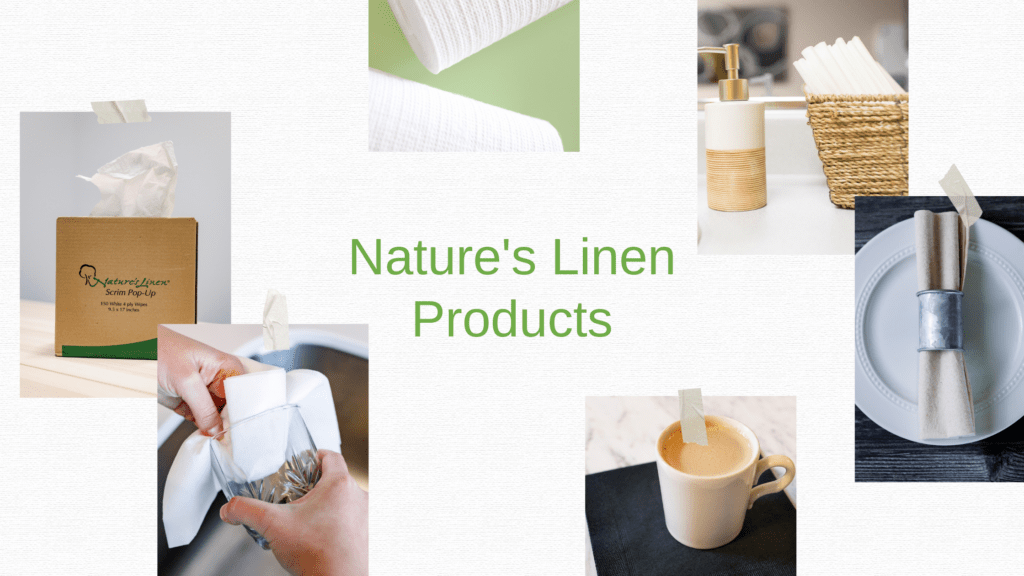 Your customers are demanding more. We can help you provide it. Our Nature's Linen brand features a wide range of products that elevate the customer experience. With disposable alternatives to cloth napkins, wipers, and towels, we make cleaning up even the biggest messes a breeze.
Explore our selection of food service, continuous roll towel (CRT), and industrial solutions below.
Nature's Linen Napkins
Upgrade your customer experience and cut material costs with our versatile and absorbent napkins.
Nature's Linen disposable napkins offer a cleaner and more sanitary dining experience than linen while maintaining an upscale elegance your guests will appreciate.
The increased absorption of our napkins makes it easy to clean up spills while eliminating the expensive laundering, replacement, and storage costs of traditional linen.
Nature's Linen Industrial Wipers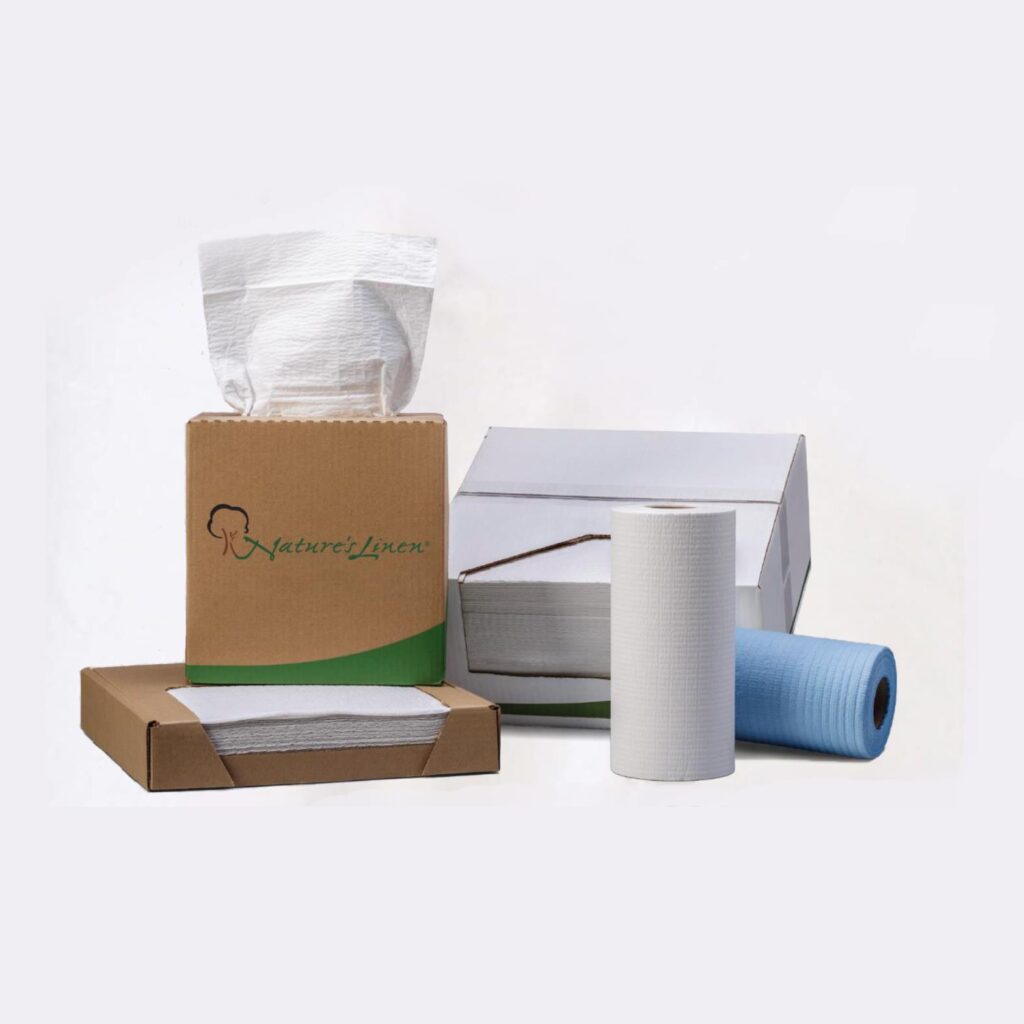 Disposable wipers decrease the spread of bacteria compared to cloth rag use, providing a superior clean that keeps your customers safe and healthy.
Made with extremely absorbent materials, our industrial wipers also offer more value compared to paper and cloth toweling.
Get a lint and streak-free finish with our line of Nature's Linen industrial wipers, ideal for windows, mirrors, countertops, sinks, toilets, floors, walls, coffee pots, stainless steel surfaces, and more.
Nature's Linen Bath Towels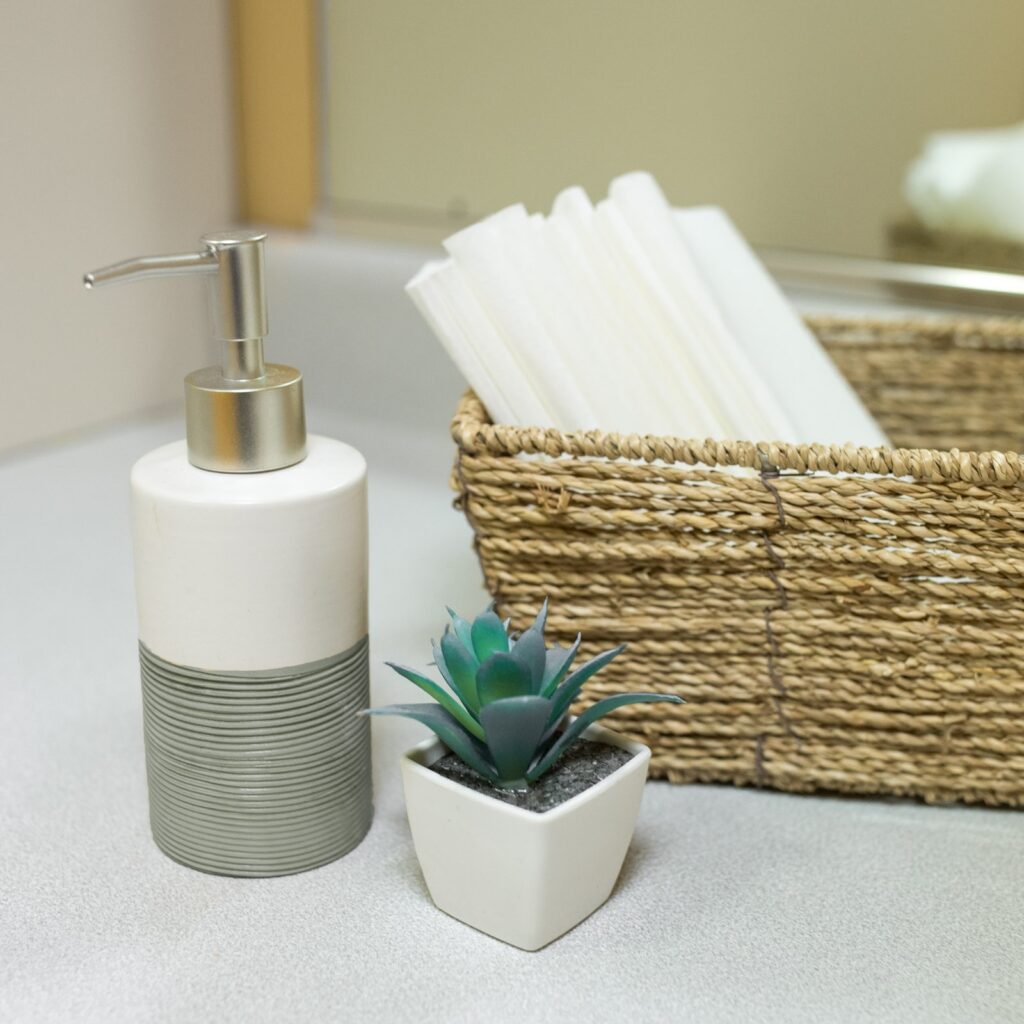 Provide your guests with soft and absorbent bath towels while eliminating high volumes of laundry and reducing replacement costs. Our Nature's Linen bath towels are the perfect disposable solution for health care facilities, daycare sites, spas, public pools, truck stops, and more.
Need to clean up a really big mess? From chemical spills to asbestos removal, our disposable bath towels are perfect for use in any remedial abatement environment. Keep your team safe from contaminates with our highly absorbent and cost-effective solutions, available in virtually any size.
Nature's Linen Continuous Roll Towels (CRTs)
Now, more than ever, customers care about stopping the spread of germs, so ditch outdated cloth towel rolls for a cleaner, more hygienic hand-drying solution. Our continuous roll towels are an excellent disposable alternative that eliminates the need for laundering and mending.
A durable option, our continuous roll towels also prevent many of the headaches that come with standard paper towel hand drying stations. The continuous roll design helps eliminate floor clean-up, prevents plumbing stoppages caused by deliberate disposal in commodes, and reduces the need for maintenance services.
Explore our full line of Nature's Linen products in our 2023 Product Catalog.
Our Promise
At Midwest Specialty Products, we strive to build strong, working relationships with our customers and suppliers. When you partner with us, you can count on receiving cutting-edge, non-woven, and paper-based products shipped according to your specifications and on time. It all begins as we simply and ardently do what we promise.