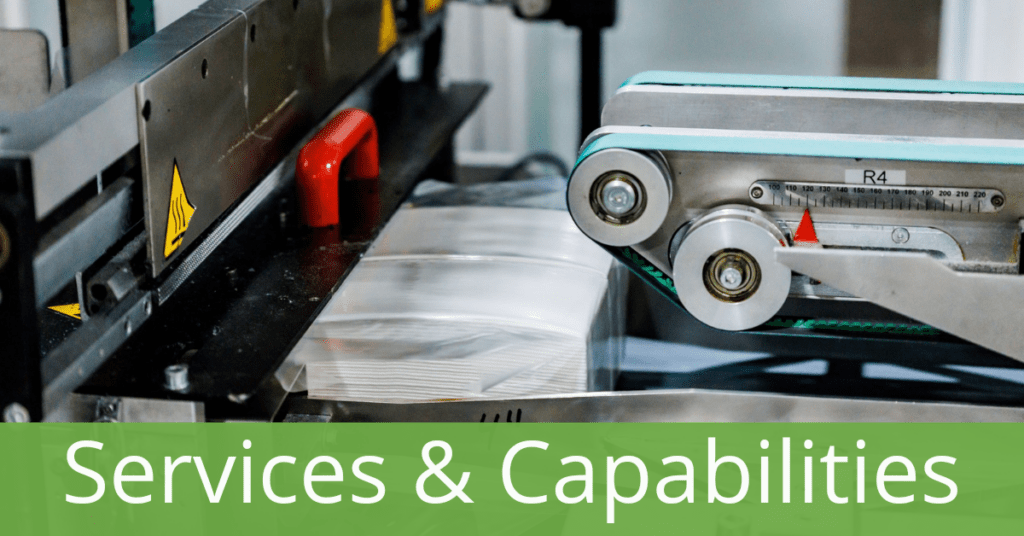 Are you looking for a more personalized product? Our team at Midwest Specialty Products would love to collaborate with you to develop a custom option for your business.
Whether you're looking to highlight your brand with our custom packaging, labeling, and printing services or create a new product, our specialty product development and custom converting capabilities provide plenty of flexibility to achieve your goals.
Learn more about our services and capabilities below.
Custom Printing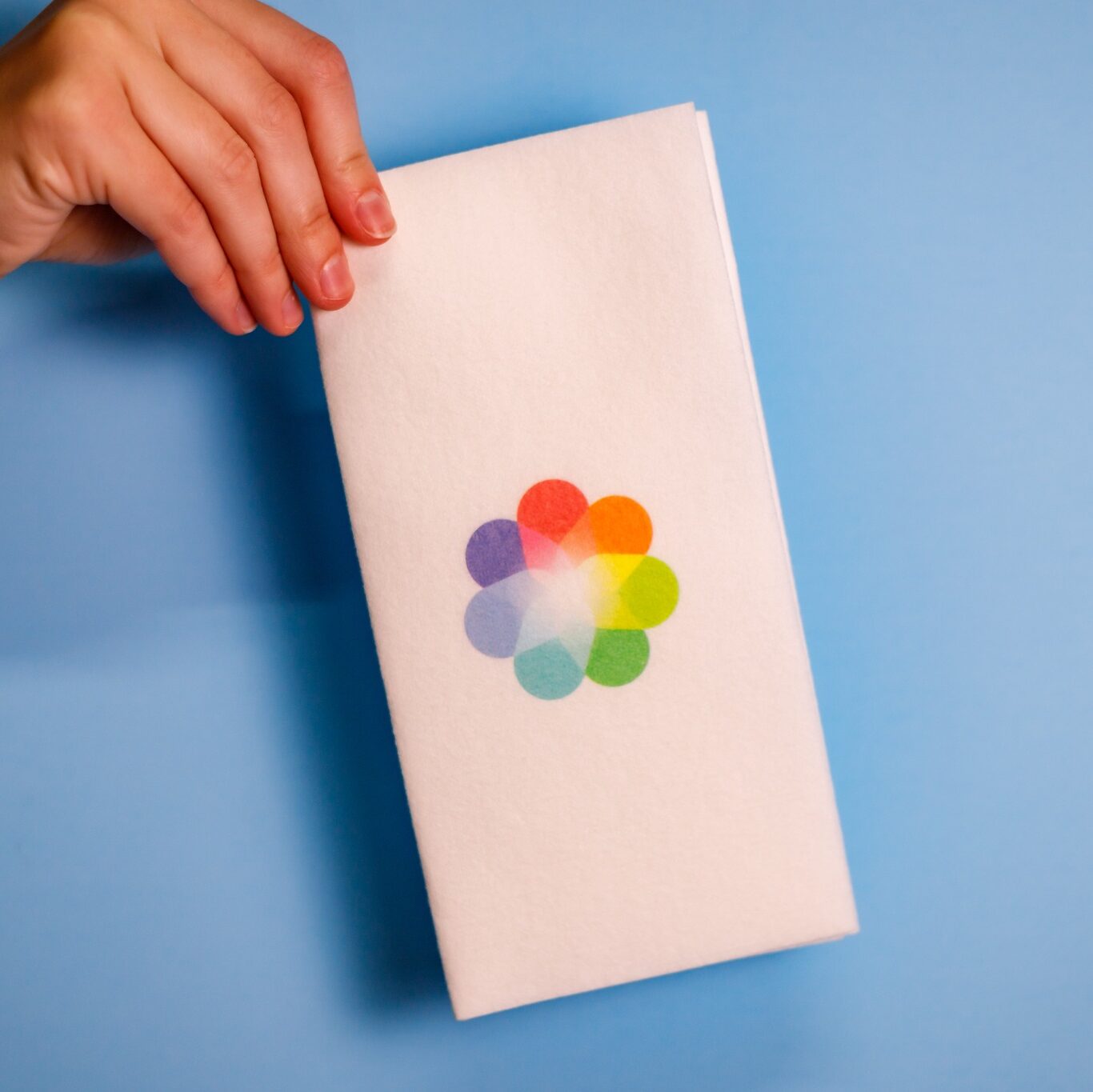 Highlight your brand with our high-quality custom printed napkins, available in a wide range of styles and sizes. Our state-of-the-art equipment allows our team to create photo-real, vivid-color images, detailed designs, and collated options.
Personalizing your napkins doesn't have to be expensive. We use digital images to print, so you never have to worry about plate charges or set-up fees.
We can even include multiple images within the same case pack. The creative design possibilities are endless when you partner with Midwest Specialty Products.
Build your brand by including high-quality, eye-catching designs and logos on your choice of napkins.

Contract Converting
At Midwest Specialty Products, we're able to customize a wide range of products to fit your unique needs. The machinery and materials we use to produce our line of Nature's Linen disposable products allow us to create versatile options for each of our valued customers.
We're capable of producing flat sheets, quarter, sixth and eighth folds, rolls and other custom converting applications. Our laminating process allows us to produce two, three, and four-ply materials with half to one inch of trim on each side. We are also able to shrink wrap and sleeve rolls sized to 80 inches.
In addition to this, our Nature's Linen products are available in several materials to make finding the right option for your business easy. Materials include:
Scrim: If you're looking for an option that's strong, durable, and lint-free, scrim is an excellent choice. Made with reinforced tissue, this material is a great economic wiping tool with extra scrub strength and superior wipe-dry properties. Perfect for use as a general wiper and ideal for glass and smooth surfaces.
Spunlace: For a biodegradable option that's lint-free and super absorbent, choose spunlace. The cloth-like feel and strength make this an excellent alternative to traditional rags. Clean even the toughest messes and chemical spills thanks to the solvent resistance of our spunlace material.
Airlaid: Made with natural fiber, this soft, non-woven material yields high absorbency with low lint. A fantastic alternative to cloth, our Airlaid products are ideal for cleaning and wiping up spills.
Double Re-Creped Cellulose (DRC): This non-woven wiper is made of wood pulp and binders for extra durability, strength, softness, and superior wipe-dry properties, with medium lint. If you work with grease and oil, you'll find this is the perfect solution thanks to its high absorbency. Our DRC wipers are perfect for automotive and janitorial applications.
Contact us to learn more about our contract converting services.
Custom Packaging and Labeling
Once you find your perfect product, let us customize its packaging and labeling to elevate your brand even more. Our team at Midwest Specialty Products will work with you to be the one-stop shop for all your non-woven and paper-based needs.
We're able to personalize shipping packages to display your company's logo, tagline, brand colors, and more. Our team can also customize product labels to suit your inventory and stocking needs.
Contact us to discuss your custom packaging and labeling options.
Specialty Product Development
We work closely with our clients to supply them with unique products that fit their needs. From the beginning of the developing process to packaging the final product, we collaborate with our clients and partners to ensure we furnish a product we can both be proud of.
Do you have an idea for a specific product or a challenge we can help solve? Let's work together to develop a solution just for your business.
Contact us to learn more about our product development capabilities.
Explore our full line of Nature's Linen products in our 2023 Product Catalog.
Contact Us
Contact us to learn more about our Nature's Linen products and place an order today.